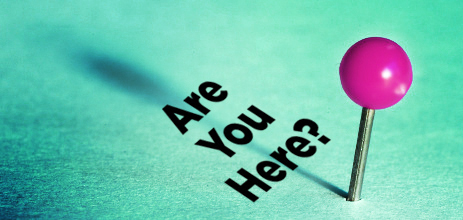 Finding your business online can be very challenging if your digital house is not in order. This is especially true if your business lives off foot traffic. Social media outlets such as Foursquare and Yelp are changing how the products and services your customers are searching for are found. The key is to make sure that you've curated all your online information correctly to ensure that you're found. Here's where to start.
1. Check the health of your location online.
Check it in Google Maps, FourSquare and Yelp. Claim your location and make sure that all the info relevant to your business is correct.
2. Get your customers to check in.
Once your listings are in order, start having your customers check in at your location by offering incentives. An example of this could be offering a free drink when you check in and mention it. Also encourage your (very satisfied) customers to write reviews in whatever online outlet they prefer. It's better for them to write reviews in the outlets that they regularly use rather than those you push on them, to ensure the outlet's security algorithm recognizes the review as real, as opposed to a forced review or spam.
3. Negative reviews happens. Deal with them quickly.
Not all reviews will be good ones. Make sure to respond quickly and honestly — the main rule of thumb when things goes south is to take the issue offline.
4. Be sure to get your staff involved.
They are there every day and can add tips and tidbits of insider information that make your business more enticing to potential customers.
Anything you can do to stand out from the crowd will make a huge difference to your traffic and the calls you'll get for your business.