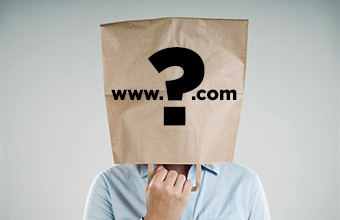 Ever wondered what is being said about you or your business online? Take a minute and Google it. Make note of what you find.
Are you done? Chances are you found one of two things — nothing of any relevance or, if you found content/listings/info about yourself or your business, it was haphazard at best and mostly incomplete. Or maybe even worse.
Either one can be a death rattle to your online presence if you don't take charge of it. The most efficient way to go about it is to use online listening tools to give you deeper insight into your online brand and the analytics you'd need to manage your online reputation properly.
Whether you've put it there or not, whether it' s accurate or not, there is information about you online right now. You need to take charge of it.
The most efficient way to handle your ORM (online reputation management) is through the use of a qualified listening service that will provide you with all the tools needed to keep your profile in check and be on top of what is being said about you. Regardless of the tools you choose to work with, there are some universal guidelines to online reputation management.
1) Figure out what you want to track. Depending on your business, you want to determine the keywords that are important to drive traffic to your site(s).
These will probably include your company name, website URL, product or service name, the names of senior staff members and common phrases that would describe you or your business online.
2) There are many free monitoring tools out there. Use them!
Whatever analytics or monitoring services you employ, make use of the free monitoring tools that are available to see what is being said about you in the various digital and social media outlets. These include Google Alerts, SocialMention, Klout, and Hootsuite. Hootsuite is a great Social media management tool that has a free and a paid version. Obviously the paid version is much more robust, but the free version will give just enough bells and whistles to get you going.
3) When (not if) you find content that is not appropriate/correct, you have to attend to it.
If it is a negative post, a general rule of thumb is to respond politely and genuinely, taking the issue offline. An incorrect listing should be fixed immediately to avoid propagating incorrect info on the web.
4) Rinse and repeat.
The process of keeping the digital you in check online is not a one-time deal but and ongoing process. You have to check in periodically to see where things stand. This is also especially true if you or your business is living within the social media landscape.
This should help guide you as you begin to understand the scope and depth of managing your online presence. It can and will get a bit more complicated once you start adding content on the web and begin managing comments, replies and engagement. Need a little (or a lot more) info? Contact me!
– Danny